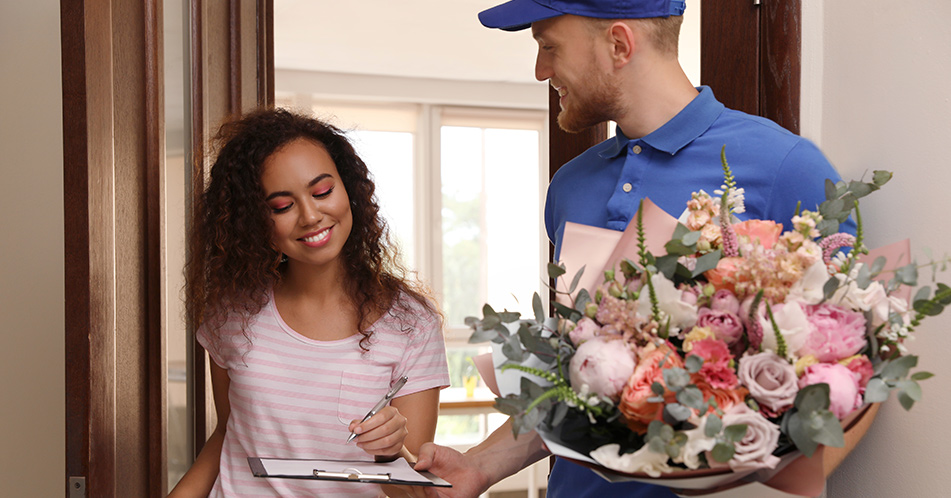 Everyone loves getting fresh flowers. That unexpected knock of the delivery person at your door or a vase of blooms that mysteriously appears on your desk is enough to make anyone smile. Unfortunately, their beauty is often short-lived. Once flowers are cut, they have a limited lifespan. But, if you follow a few simple tips, you can make your bouquet last as long as possible. Keep reading, and if you would like to have fresh flowers delivered in the Portland, OR areas or beyond, we hope you'll give Nancy's Floral a call!
Cut the Stems
Right before you place your flowers in a vase, always be sure to cut the stems. If your flowers are coming from a professional florist like Nancy's Floral, then the stems should already be cut for you. However, you may still want to give them a trim after a few days of being in a vase. Clipping the stems increases the surface area, encouraging uptake of fresh water. When you're ready to clip, always use sharp scissors or pruning shears so you don't damage the stems and make your cuts about one inch from the bottom. Finally, make your cut at a 45-degree angle. This will allow your flowers to absorb more water.

Remove Leaves Below the Waterline
Another easy tip to follow is to remove the leaves below the waterline. If you just place the entire bouquet in the water, the leaves will promote bacterial growth. This results in foul odors, cloudy water, and unhappy blooms. Keep the water from getting contaminated and your flowers looking their best by always removing extraneous leaves before placing your bouquet in water.

Change the Water and Plant Food Every Few Days
Even if you remove the leaves below the waterline, over time the water can still harbor bacteria and other things that aren't good for your flowers. That's why it's a good idea to change out the water every two to three days. Simply pull your flowers out and dump the old water. Rinse the vase and make sure it's free of any dead foliage, dirt, or residue and then refill it with fresh, warm water. If you have plant food, go ahead and add it. Before you put your flowers back in the vase, consider making another 45-degree cut about an inch from the bottom of the stems. This will help to ensure your flowers are ready to absorb all of that fresh, clean water.

Avoid Direct Sunlight
Although you may be inclined to place your flower arrangement where it can get sun, it's important to remember that cut flowers are different from planted flowers. Those that have been cut no longer need the energy from the sun and placing them in a warm sunny area will only have a detrimental effect on their lifespan. Cut flowers do best in shady, cool areas. So, if you want to make the most of your bouquet, never place them in direct sunlight.
Get Fresh Flowers Delivered From Nancy's Floral in Portland
Do you know someone who could use a pick-me-up? Or maybe you have an acquaintance or loved one with a birthday coming up. Whatever the reason, consider having fresh flowers delivered by Nancy's Floral. We've been serving the Portland area for over 40 years. Visit our website or give us a call and we would be happy to create the perfect flower arrangement for you!