We've all been there, standing in the flower shop trying to figure out what type of flower to get for that special someone. While you may think that all flowers are the same, there's actually a whole world of meaning behind the types of flowers that you choose. From conveying love to expressing sympathy, each flower has a unique story to tell. At Nancy's Floral in Portland, we understand how important it is to choose the right flowers for the occasion. Shop online today and keep reading to learn more about picking the perfect flowers for your next gift.
Roses
When conveying love and passion, no other flower does it quite like the rose. With their vibrant red petals and intoxicating scent, roses are the perfect way to express your heartfelt emotions. Red roses are the ultimate symbol of love and romance. They are often used to show admiration and appreciation. By contrast, pink roses are usually given to express gratitude and appreciation while white roses signify purity and innocence and are often used as a sign of respect or sympathy.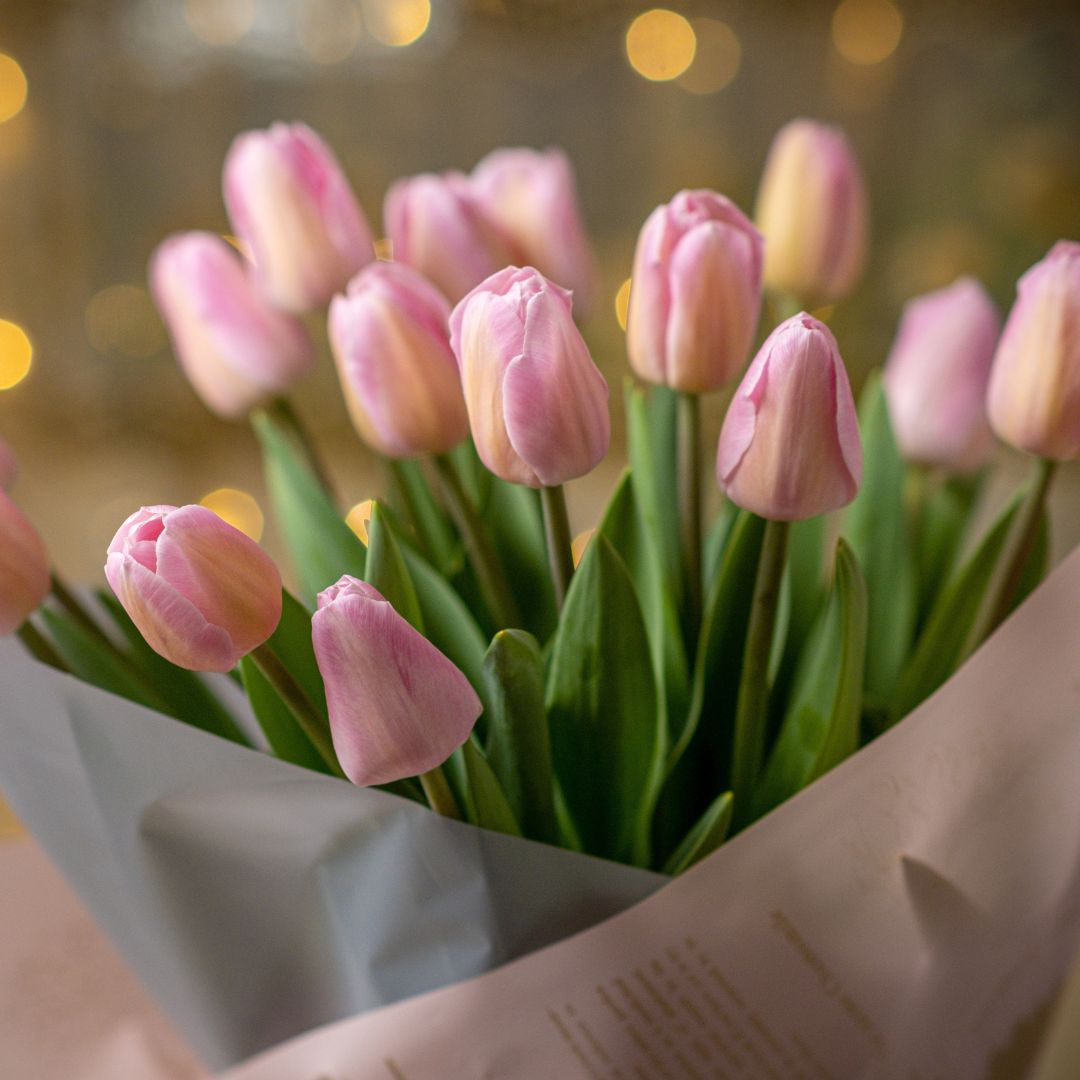 Tulips
Tulips are one of the most recognizable flowers in the world. They come in various colors and sizes, making them a popular choice for any occasion. Red tulips are the traditional symbol of love, while yellow tulips are often used to express cheerfulness and happiness. On the contrary, white tulips are usually used to convey apologies and forgiveness.
Lilies
Lilies have a long history of being used to express sympathy and condolences. White lilies are the most popular choice for funerals and are used to represent purity and innocence. Pink lilies, on the other hand, are often used to express admiration and gratitude. Orange lilies, alternatively, are usually used to symbolize passion and desire.
Carnations
Carnations are another popular choice when it comes to expressing emotions. Red carnations are often used to symbolize love and admiration, while white carnations are usually used to express sympathy and mourning. Conversely, pink carnations are often used to represent gratitude and appreciation.
No matter what type of flowers you choose, there is always a meaning behind them. From conveying love to expressing sympathy, each flower has a unique story to tell. Whether you're looking for a way to show someone you care or you're expressing your condolences, there is a flower out there that can help you do it. Next time you're at the flower shop, think about the meaning behind the type of flowers you're buying. Let Nancy's Floral in Portland help you show your emotions through the perfect bouquet. Stop by today and browse our selection – we know you'll find the perfect flowers to express your feelings.