This winter has seemed to drag on for far too long, leaving us all desperate for some fun in the sun and warmer weather. As the world around us begins to thaw, our excitement builds. Spring is on its way and there are so many fun ways to celebrate the warmer weather.
At Nancy's Floral near Portland, we are just excited about spring as you are and we wanted to give you some ideas for some ways to celebrate! In this blog, we are going to talk about a few things you can do to enjoy the warmer weather.
Go On A Picnic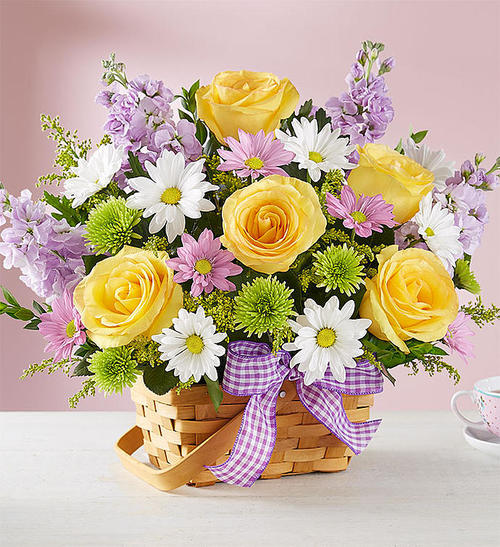 Picnics are a great way to enjoy some time outside in the sun's warm beams. Pack a meal, a blanket, and grab some friends and head out to your favorite grassy area. You can even bring a book, some games, and some music to keep the fun going for a longer period of time!
Go On a Bike Ride
Biking to your favorite ice cream shop, around town with your friends, or to work allows you to stay active and enjoy the warm weather. The best part is that you can bike anywhere! If you are running to the store to pick up a few things, biking is a great way to get there. We believe that getting outside whenever possible is the best way to celebrate spring.
Work In The Garden
If you are looking to pick up a hobby that gets you outside more and keeps you busy, gardening is a great choice. Gardening is also a great way to spruce up your yard when spring rolls around. Whether you plant flowers, veggies, or other plants, gardening will help you celebrate spring and start a new hobby.
Bring The Garden Inside
If you want to enjoy spring fully, adding bright and colorful bouquets can help. Adding flowers can allow you to rid your home of those winter blues and add some life back into your space. If you are looking for the perfect spring bouquet for your home or to send to a friend, be sure to shop Nancy's Floral. We offer bright and beautiful flower arrangements that you will love!