When you buy yourself flowers or give flowers to someone special in your life, you want them to last for a while. You don't want the flowers to die quickly after receiving them and while there are certain things you can do to make sure that they last as long as possible, there is another thing to keep in mind. There are certain flowers that will last longer than other flowers, as long as you take care of them properly.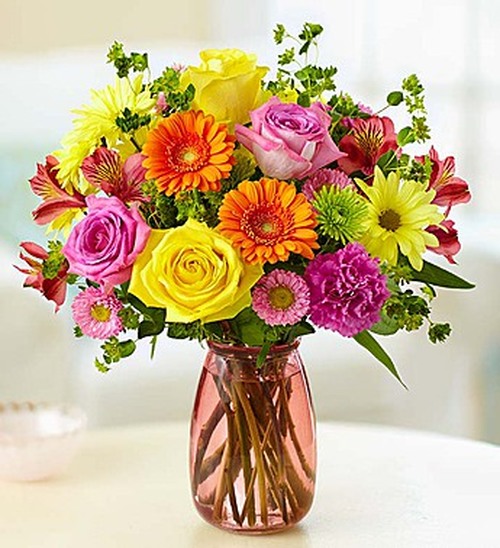 At Nancy's Floral in Gresham, we want you to enjoy your flowers as long as possible. That is why we are going to give you a list of the longest lasting flowers. Be sure to stop by our flower shop or order a bouquet online! Read on to learn more about what flowers last longest in a vase.
Zinnias
This beautiful flower is found in many bouquets and is one of the top flowers that can last for a long period of time. These flowers are best in summer and can last between three and four weeks, depending on how well you take care of them. To make sure that your bouquet of zinnias lasts as long as possible, you will need to change the water every two days.
Chrysanthemums
These beautiful flowers look like daisies and come in a variety of colors, making them perfect for a cheerful bouquet. While they can last three-to-four weeks, they may require a little more care in order to keep them alive for so long. Water should be changed on a daily basis and their stems should be trimmed. If you purchase a bouquet of chrysanthemums, be sure to choose long-stem flowers so that they do not get too short every time you have to trim them.
Orchids
Orchids are another beautiful flower that can last up to three weeks. There is a certain type of orchid which lasts the longest, which are called cymbidiums. They are stronger and will not become damaged as easily as other orchids. To keep your orchid lasting as long as possible, you should change the water every two days and trim the stems.
Carnations
These are very popular in bouquets and are often mixed with other flowers as well. Carnations can last two-to-three weeks. To keep them alive longer, be sure to remove any leaves or fallen flower petals from the water to avoid an increase in bacteria.
Lilies
Lilies are a beautiful addition to any bouquet and come in a variety of colors and sizes. These flowers are great year round and can last for about two weeks with proper care. To keep these lasting as long as possible, cut the stems just before they begin to bloom. There are generally three-to-five blossoms on each stem, which can bloom at different times. As the blossoms begin to look as though they have reached the end other their life, cut them off the stem. While this may cause your flowers to look more bare, it will help them last longer.
Delphiniums
Delphiniums are known for their beautiful purple and blue colors. These flowers will last about two weeks, adding vibrant color to your home. There is one strange care method that can help keep them alive for a longer period of time — keep them away from fresh produce. The gases from the produce can cause the flowers extreme harm.
These are a few of the many flowers that have longer lives and will bring color and joy to your home week after week. Be sure to look for these flowers in the bouquets that you buy for yourself or a loved one. Stop by Nancy's Floral in Grasham or order your flowers online!