Flowers are a great way to give your home a pop of color and a fresh and natural scent. They are a simple way to liven up a space. They can add a center of focus to a room and make the perfect centerpiece on any table. While flowers may seem like a simple and temporary decoration, there are many reasons to add them to your home.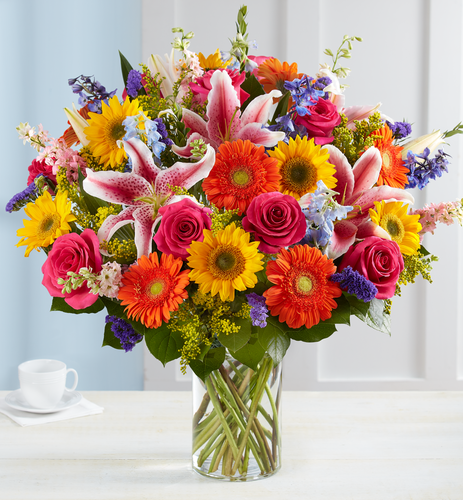 Whether you are having party or having a stay-at-home date night, flowers can bring a lot to the table. Imagine hosting a barbecue for all of your neighbors. They may walk in without thinking much of the decor or how much you did to prepare, and then they will eat, have fun, and leave. But if they walk in to beautiful bouquets scattered on your home's various surfaces, they will see something more gorgeous and lively. They will enjoy what you did to the place and compliment your flower arrangements all night long.
Flowers are simple. But they have a way of brightening up a space, putting a smile on people's faces, and giving an indoor space an outdoor feel. At Nancy's Floral, we can provide you with a different flower arrangement for any occasion. From happy hour and graduations, to the Fourth of July and summer, we have arrangements for them all!
If you want to liven up your space and enjoy some bright colors and wonderful aromas, flowers are the way to go! They are a simple way to create a new look and a new dynamic, and they are perfect for any and every occasion. Add a bouquet to your next party, get together, or when you are redecorating your home, and enjoy the joy and color they bring to any space.
You can find the biggest and best flower arrangements, fruit baskets, and more from Nancy's Floral. Be sure to shop online today or stop by to find out the perfect flowers for your next get together. Contact us with any questions you may have!